Welcome to Grafton
Grafton: city of trees, with its charms hidden from the highway, rewarding those who venture within. A place of beauty, heritage and soul. It's home. It's the beating heart of the Clarence Valley.
The must sees ...
The jacarandas might be the most famous but there are also cape chestnuts, golden trumpet trees, tree waratahs, tibouchinas, poincianas, silky oaks, giant figs and many more botanical highlights to marvel at.
Grafton is blessed with broad avenues and magnificent architecture. A long-standing concern with civic beauty shows itself in the abundance of beautiful trees, parks, statuesque civic buildings and fine residences. Walking or cycling along the streets and pathways gives you the opportunity to absorb and 'feel' Grafton's heritage and history in an appropriately quiet and reflective manner.
A dawn or dusk stroll along the walkways below the Grafton Bridge gives expansive river views of the Clarence, and Susan Island. See if you can spot the wreck of the Induna, 200 metres upstream of the bridge.
Take advantage of the river on their doorstep. Perfect for skiing, fishing, kayaking, canoeing, wake boarding, sailing, swimming and anything else you can imagine!
Pop on into town during late October and early November to catch the jacarandas in bloom! There are festivities, markets, a Jacaranda Queen crowning, parade and river festival. One for the bucket list.
Giddy-up and dress up this July for the always exciting July Races! The annual week of races is well worth splurging on that new dress for!
There's a variety of accommodation, food and entertainment in Grafton.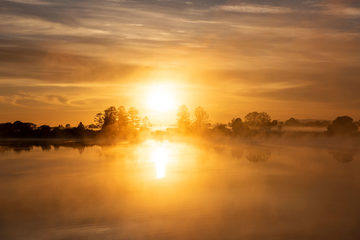 Explore everything to see & do in Grafton
Grafton Farmers Market
Duke Street,
Corner of Fitzroy Street
Grafton NSW 2460
Orange Daze
120 Prince Street
Grafton NSW 2460
Grafton Showground Campgrounds
Prince Street
Grafton NSW 2460
Abbey Motor Inn
59 Fitzroy Street
Grafton NSW 2460
Grafton Regional Gallery
158 Fitzroy Street
Grafton NSW 2460
Old Glen Innes Road and the Historic Tunnel Grafton
Old Glen Innes Road
Grafton NSW 2460
Clarence River
Clarence River
Grafton NSW 2460
The Grey House
104 Victoria Street
Grafton NSW 2460
The Rosary Bed and Breakfast
41 Bacon Street
Grafton NSW 2460
Fitzroy Motor Inn
27-29 Fitzroy Street
Grafton NSW 2460
Civic Motel Grafton
153 Pound Street
Grafton NSW 2460
Grafton Bridge to Bridge Ski Classic
1 Prince Street
Grafton NSW 2460
Upcoming Events in Grafton
August 7, 2020

Crossing the Clarence

158 Fitzroy Street, Grafton New South Wales 2460