The name takes away a little bit of the surprise of this drive, it's simply GORGE-ous!
On this half day drive through the Clarence Valley you'll discover a buzzing city, a hidden gem of a town and a iconic part of the Clarence Valley's identity. Trek through some spectacular Clarence Valley hinterland and be inspired to discover all that this beautiful location has to offer.
Be inspired to discover all that this beautiful location has to offer.
Grafton is blessed with broad avenues and magnificent architecture and can be explored in your car or simply on foot on the abundance of walkways scattered all through town.
> Walk back in time while following the Grafton Heritage Trail – Discover endless history and the extensive amounts of building that still stand to this day, some even still carrying out their original purpose. 
> Discover the abundance of trees that line the streets – Grafton's Jacaranda Trees are most popular in mid October and early November as streets and parks are transformed as the trees explode in all their purple glory. Another fan favourite are the Giant Fig Trees which are a key feature around town, you may even find yourself under Fig Tree Avenues' canopy. 
> Take a stroll along the walkway below the Old Grafton Bridge – you'll get magnificent views of the Clarence River and Susan Island.
Copmanhurst is more than a place to stop for lunch, it's a fulfilling destination in itself, as evidenced by its growing popularity with campers and keen explorers – You'll soon find out that this small town has so much to offer.
> For those adventure seekers out there- there is plenty of canoeing and kayaking options up this way, it's also the last stop on the famous Clarence Valley Canoe and Kayak Trail. 
> Bring along the fishing rod and chuck in a line – It's a great spot for keen anglers, with bass being a popular find in the area in those warmer months. 
> Simply explore – discover the skate park, war memorial, pub, sensory garden and saddlery museum.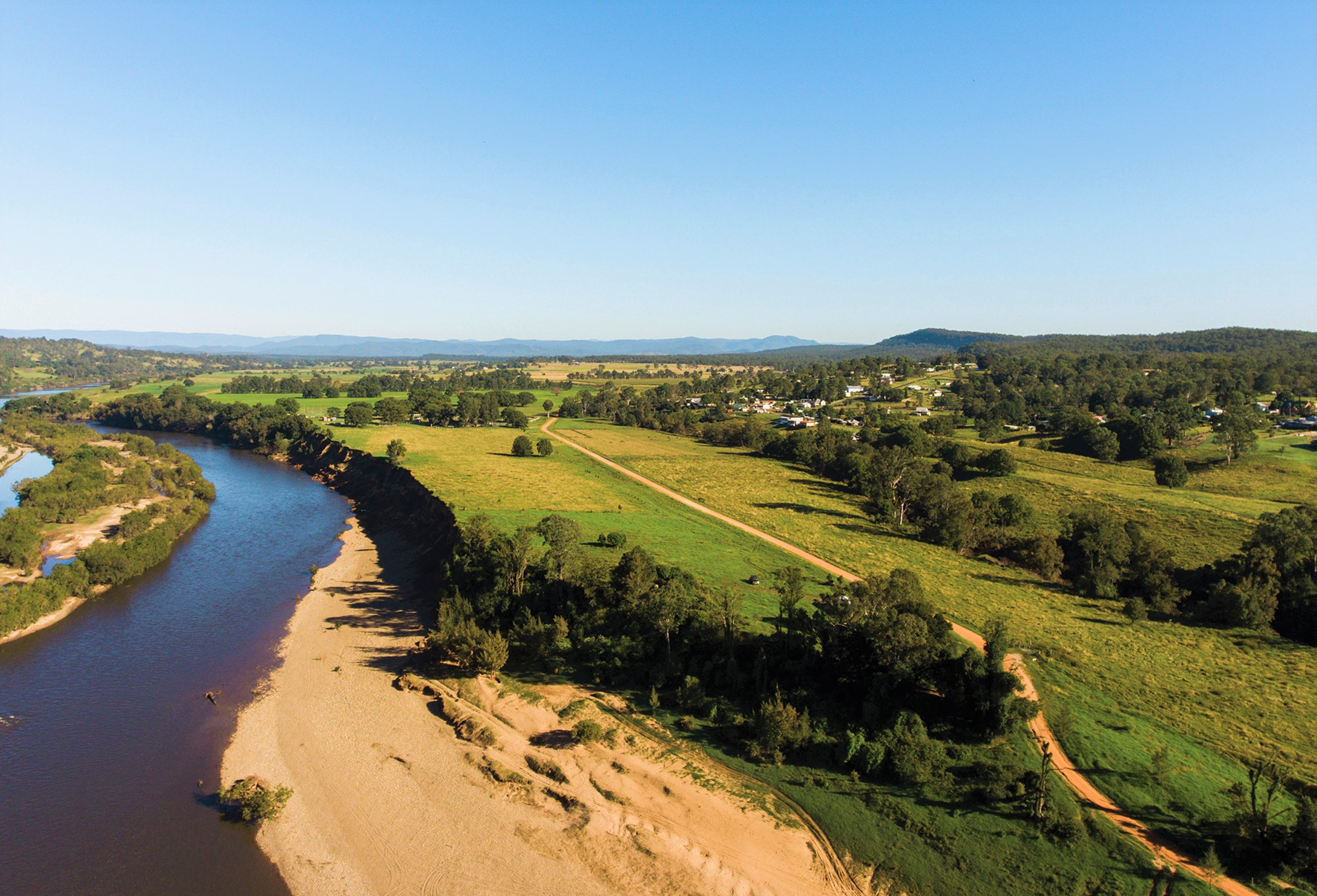 The Clarence Gorge, to put it simply, is GORGE-ous! Take in the beautiful views and endless green hills and you'll soon find out the trek up here was well worth it. Discover thundering waterfalls and savage rapids, with pockets of calm delicately sprinkled throughout. 
> There are three main waterfalls – The Rainbow Falls proudly live up to their name on sunny days. 
> The Gorge marks the end of the 6th and beginning of the 7th section of the Clarence Canoe and Kayak Trail. 
> Take advantage of the river and enjoy having a fish, paddle or swim. 
Don't want to leave just yet? 
Enjoy more of the beautiful Clarence Valley and discover other breathtaking locations this beautiful region has to offer.