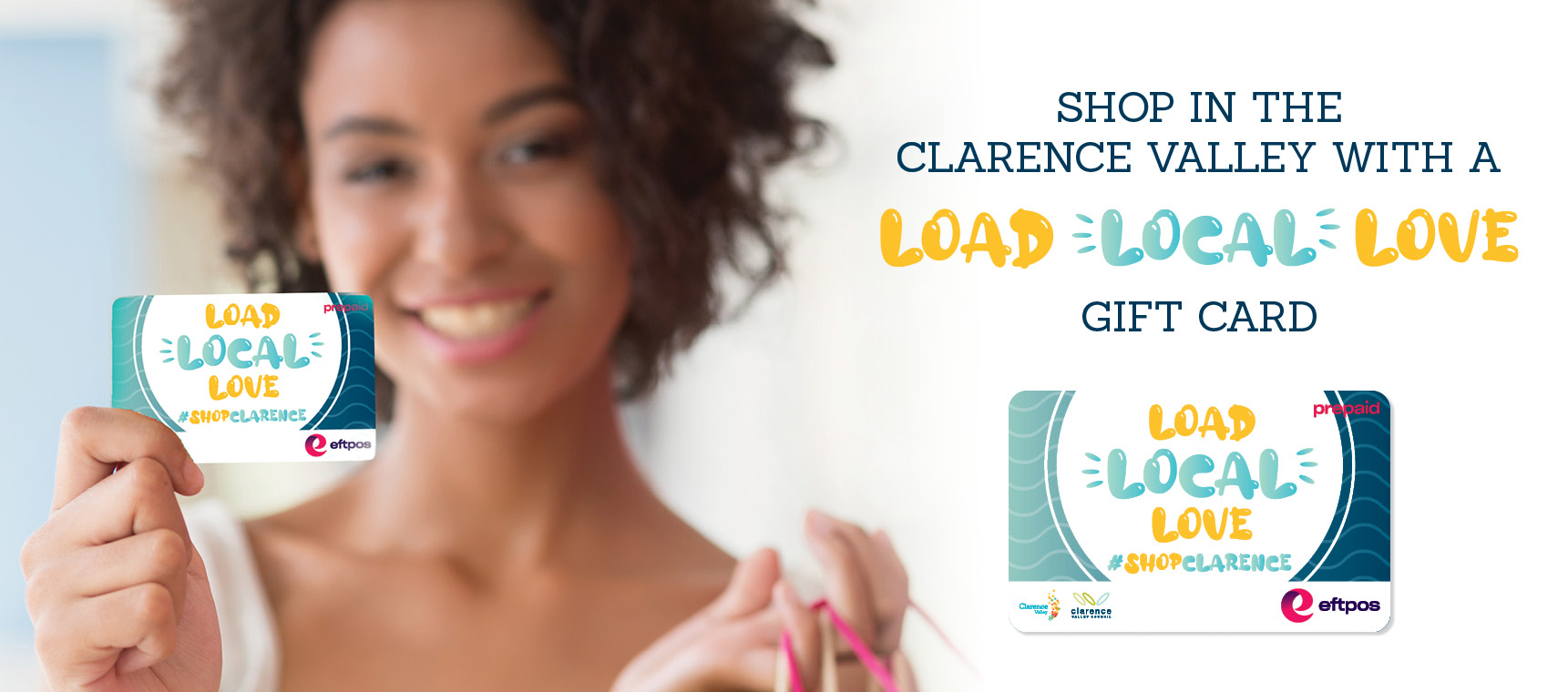 Support Clarence Valley businesses with Load Local Love
Here's a terrific way to make Gift Shopping (Christmas, Birthday, Thank-You, Just-Because!) an absolute breeze!
And … it'll really help local Clarence Valley shops and businesses out after the last few years of disruption and challenge. So, you're not just giving to loved ones, your whole community benefits!
It's called a LOAD LOCAL LOVE Gift Card.
Here's how it works: You can buy LOAD LOCAL LOVE Gift Cards (either online or in stores listed below) for friends or loved ones. When you purchase a card, you load it up with whatever amount you want – from, say, five dollars up to a thousand big ones.
There are literally HUNDREDS of Clarence Valley shops, businesses, activity & accommodation providers, restaurants and cafés participating in this awesome homegrown LOAD LOCAL LOVE scheme!
They're all listed below, or alternately, just look out for the LOAD LOCAL LOVE stickers on shopfronts when you're out and about. (Once you start looking out for 'em, you'll see 'em all over the place.)
Best of all, whereas most 'gift vouchers' limit people to a single store, these LOAD LOCAL LOVE Gift Cards can be used for multiple purchases at different shops and venues.
So… think about those friends and loved ones who'd be absolutely delighted with this as a gift, and think about our beautiful Clarence Valley, thriving thanks to thoughtful people like you!
First, purchase your

LOAD LOCAL LOVE

Gift Cards.
Load up your LOAD LOCAL LOVE Gift card to the value you want to give. You can buy Gift Cards online and delivered to you or the giftee, or you can buy Gift Cards in dedicated load up stores.
Where to spend your

LOAD LOCAL LOVE

Gift Card!